Japanese gaming magazine Dengeki wrapped up 2017 by asking a series of developers to reflect on their work over the last 365 days. In his own interview on the topic, Metal Gear Solid creator Hideo Kojima talked about the quick pace at which his new studio, Kojima Productions, has come together and the comparatively fast development cycle they've enjoyed so far with their new game, Death Stranding.
To many readers, Kojima's carefully chosen language suggests Death Stranding could launch sooner than we think, and that we might get an official release date later this year. The full translated interview is available at ComicBook, but we've pulled the most interesting tidbits about Death Stranding's development:
"Ever since December 2016 we had not published new information, and there ought to be many fans who were getting worried or even imagining many things, but please rest assured. Currently, we have surpassed the experiment phase, and by entering the next step, we're feeling the response to the new gameplay.

In the schedule of the overall gaming industry, normally it would take about 3 to 5 years to develop a game with everything already prepared beforehand: organization, human resources, game system, engine, tools, etc. But we prepared them while producing the game in parallel. While doing that, we're proceeding smoothly towards the schedule we have decided on. Everyone at our partner [company] SIE also said: "We've never seen [someone] making [a game] with a pace as fast as this."
The only irregular incident was the SAG-AFTRA strike that started from late October 2016. Due to this, we had to inevitably change the plans to perform 3D scanning, performance capturing, voice recording, and more with the actors. But that has also been resolved in November this year, so we've been able to start various works.

We're able to unveil parts of these accomplishments in 2017 with a new video at The Game Awards in December. In 2018, I'm going to make announcements that will surprise everyone even further. Please look forward to it."
Evidently, Kojima sees Death Stranding reaching the end of its development on the earlier side of the three to five year spectrum (he may even be suggesting sooner than that, but we aren't going to consider that a realistic projection). If we assume, optimistically, that Kojima Productions can finish the game in a three-year window, that would mean Death Stranding will launch in 2019; A window that feels earlier than expected, but raises an interesting question: Could Death Stranding get pushed onto the PS5?
We've already seen footage of Death Stranding running on a PlayStation 4 Pro, so expectations have been set that it is a PS4 title. But by 2019 the PS4 will have been out for six years, and the generally assumed life cycle for this console generation is seven to ten years. We're reaching the end of the line. If Death Stranding blazes through its development, we could be playing the game in the PS4's final year, but if anything delays production longer than that (and Kojima is no stranger to lengthy dev cycles), we could be seeing the PS5 launch before the game is finished. At that point, Death Stranding has to seem to Sony like prime real estate as a PS5 system-seller, even as a cross-platform title. So would Sony lock Kojima's new baby behind the purchase of a new console?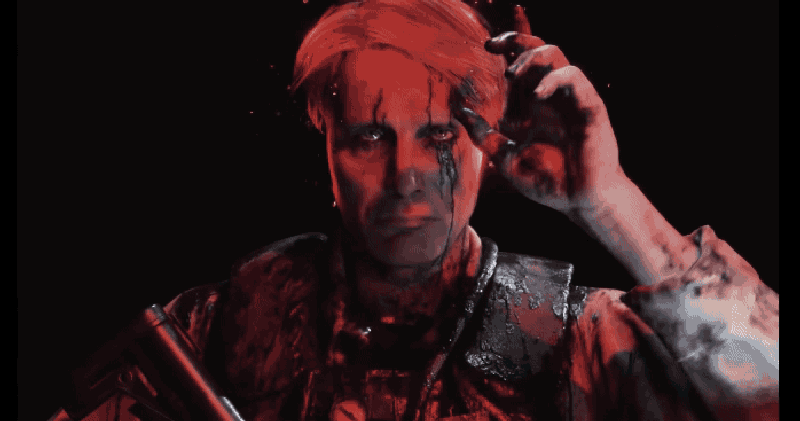 On a broader scale, we're in an interesting place as we get into the PS4's last few years. Some of this generation's most highly anticipated games are launching in this span, with Spider-Man, God of War and Red Dead Redemption 2 out later this year and The Last of Us Part II and Ghost of Tsushima announced without any confirmation on a platform just yet. Similar high-quality games launched in the last part of the PS3 and Xbox 360's life cycles, and we saw many of them sell cross-platform on both older and newer systems, or get full-on remasters for the PS4 and Xbox One a year or two after launching on prior gen hardware. Doing so led to strong sales, but also meant fans playing games on their brand new system had to accept that some of their first games were scaled back to also work on outdated tech.
With so many details about Death Stranding up in the air, it's difficult for us to know where to put our expectations. On the one hand, we want to experience this crazy new game as soon as humanly possible, but if we have to wait a couple years, is it worth keeping our anticipation in check to get it running on the best possible system? Kojima's promising surprising news in 2018 – Hopefully whatever he has planned will give us something to chew on as we wait.
---
Images: Kojima Productions